The holidays are coming up and if not everyone, a lot of people leave behind their jobs for a couple of days while they focus on spending time with their families and enjoy the holidays. Nevertheless, not the entire world celebrates during the same dates or in the same ways, that's why it's important to let our clients know the dates that we're not gonna be available.
Typing the absence messages can be a difficult task for some people, because we don't want our clients to feel like they're being on hold for a long period or even to feel that they're not important for us. That's why we believe that it's really important the way that the messages are being written down and pre-scheduled. With Closer, you'll be able to schedule messages and leave all your automatic replies programmed in just a couple of minutes before enjoying your holidays.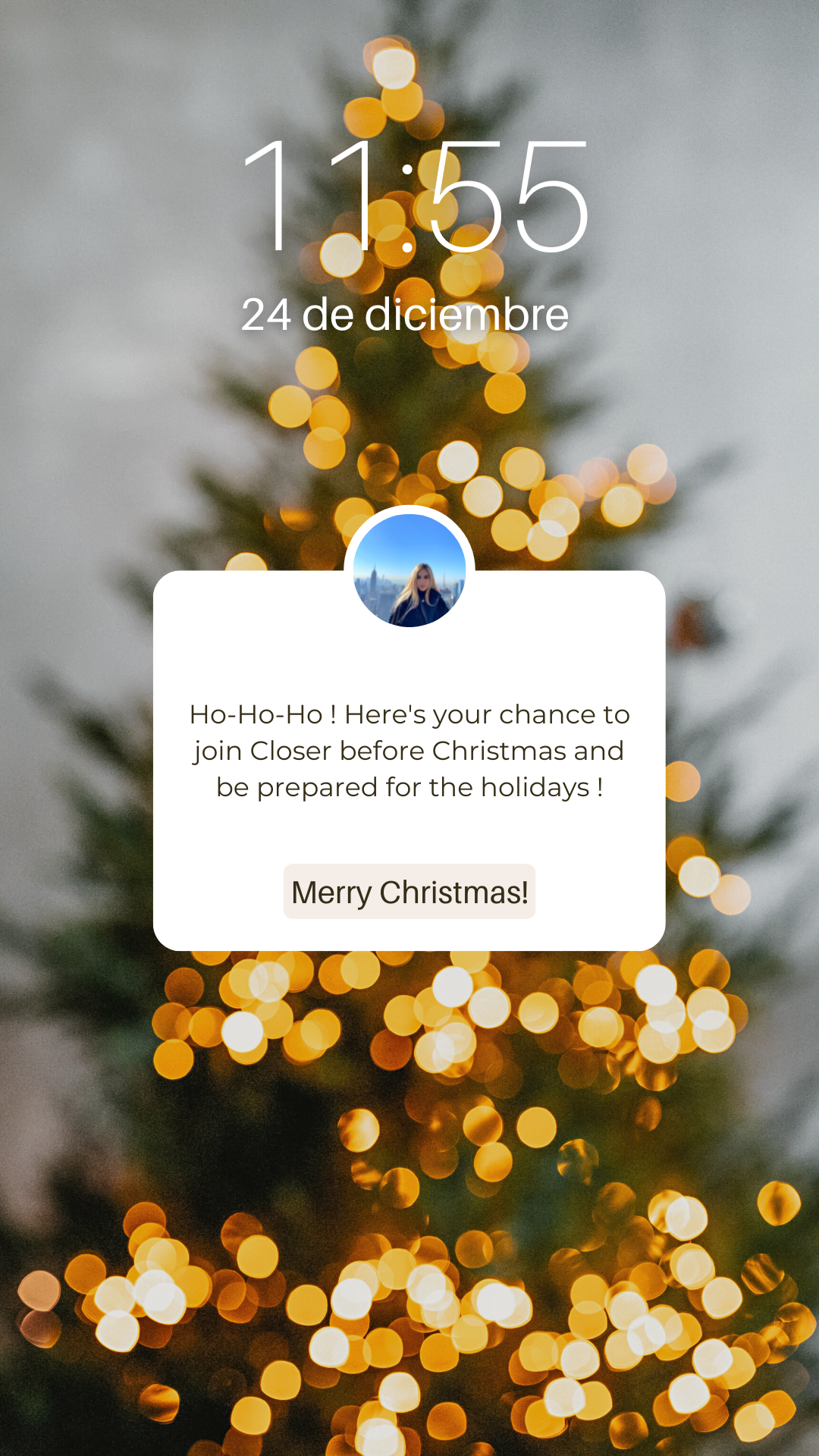 Here we share some tips that you can't miss while writing your scheduled messages:
Examples of scheduled messages:
"Hello, sorry for the inconvenience but I'm out of the office for the upcoming holidays season from Dec. 22 until January 2. In case you need an urgent reply, don't hesitate to contact my coworker at paola@closer.contact, she can follow-up for you. Happy Holidays!".
"Hello, right now I'm out of the office for the upcoming holiday season. I'll be back on January 2, in case you need an urgent follow up please contact my coworker at paola@closer.contact, she can help you with that. Sorry for the inconvenience, I'll get in touch as soon as I'm back, happy holidays!".
Another way in which Closer can help you out to keep in touch during the holidays season is to pre-schedule your messages so they can be send out on certain days, for example December 25 schedule a text that says "Merry Christmas" or December 31 "Happy New Year".
With these and more features Closer can help you to make your life easier during the holidays ! Join today.